Black Friday Sale – 60% Off!
Last Updated on November 26, 2022 by Oddmund Groette
The most festive shopping week of the year has finally started! Below you find our discounts for the week.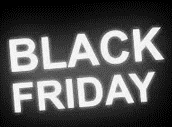 We offer a 60% discount from today, Monday 21st, until midnight Saturday 26th of November on the following products (please click on the link to read more or order):
Please use the following coupon when you order: XDDM3XF0
We wish you an awesome week!